 Description
CS-300X(S) is equipped with SOVTEK Tube EL-84 which has been well known by audiophiles for its high sound quality against its small size.
A high input sensitivity of EL84 does not require a complicated circuit and accordingly, it can create a low distortion output signal.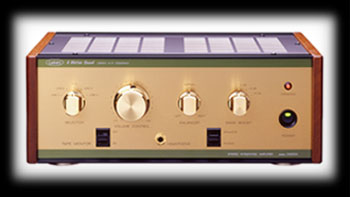 HIGHEST-END AUDIO GRADE COMPONENTS
RESISTORS: Precision Industrial Grade +/-1%
FIRST-STAGE BY-PASS CONDENSOR: An ultimate audio condensor "OS Condensor" developped by "SANYO"
LAST-STAGE BY-PASS CONDENSOR: "Fine-Gold" by "NICHICON"
JOINT CONDENSOR: "Metalized Polypropylene Condensor" with "Mesh-Shielding".
NF OVERSHOOT PREVENTION CONDENSOR: Ceramic Condersor.
CATHODE RESISTOR: 4W type.(Instead of 3W type)
OUTPUT TRANSFORMER: Newly developped Transformer with wider range for high frequency.
WBT type binding post
OTHER LUXURIOUS PARTS
Tube Shield-Base: 24K gold plated.
SIDE-WOOD PANEL: Canadian White-Ash".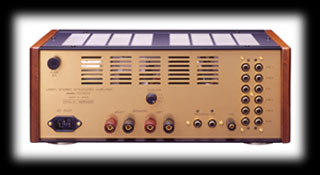 FULL FUNCTIONS FOR INTEGRATED AMP.
TAPE MONITOR.
HEADPHONE OUTPUT.
BASS BOOST SWITCH
SPEAKER/HEADPHONE SELECTOR.
VARIABLE OUTPUT IMPEDANCE: 4/6/8 OHMS.
Operation Lamp Indicator.
On-Switch Power Indicator LED.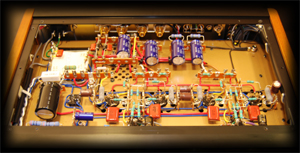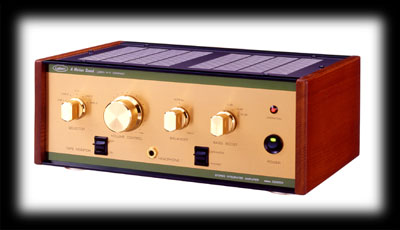 CS-300X(S) SPECIFICATIONS
TUBES EQUIPPED
EL84(SOVTEK) X 4
12AX7A(Sovtek) X 2
OUTPUT POWER
15W X 2
FREQUENCY RESPONSE
15Hz – 100KHz (-2 dB)
DISTORTION
0.7%(10W)
INPUT SENSITIVITY
600mV
INPUT IMPEDANCE
100K Ohms
OUTPUT IMPEDANCE
4/6/8 Ohms (Selectable)
POWER CONSUMPTION
82W
WEIGHT
10.5 Kgs.
DIMENSIONS
360 (W) X 270 (D) X 140 (H) mm
ATTACHMENT
Detachable AC Power Cable x 1