Description
The ReVo mini is designed as a cost effective modular rack for 'half width' and other small equipment. The ReVo mini can be used as a stand alone rack, or on top of furniture to provide additional isolation.
The shelf dimensions are sufficient to provide support for Rega turntables.
The ReVo mini base module is a two tier equipment rack, the extension module adds an extra level of equipment support. Standard finish is clear acrylic with clear or black shelves. A black version of the ReVo mini is also available to special order.The main picture shows a ReVo mini in black, base module with one extension module in place.
Base module:
Height: 22.5cm, shelf size: 39cm x 33cm
The lower shelf accommodates equipment up to 18cm in height
Price £199 in standard finish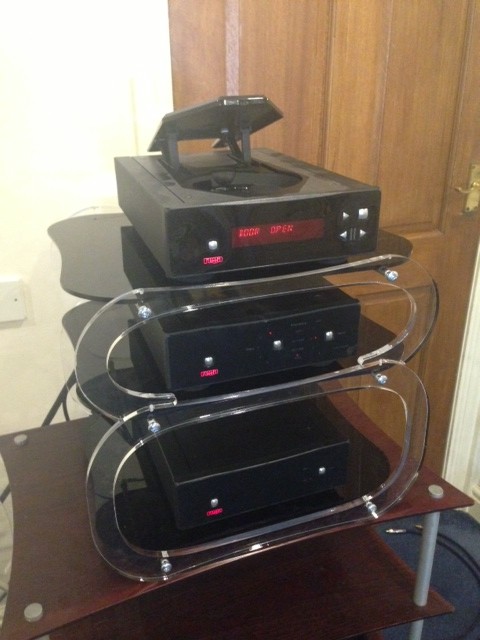 Extension module:
Accommodates equipment up to 11cm in height
Price £99 in standard finish