Linn LP12 / Ittok / Hercules Mose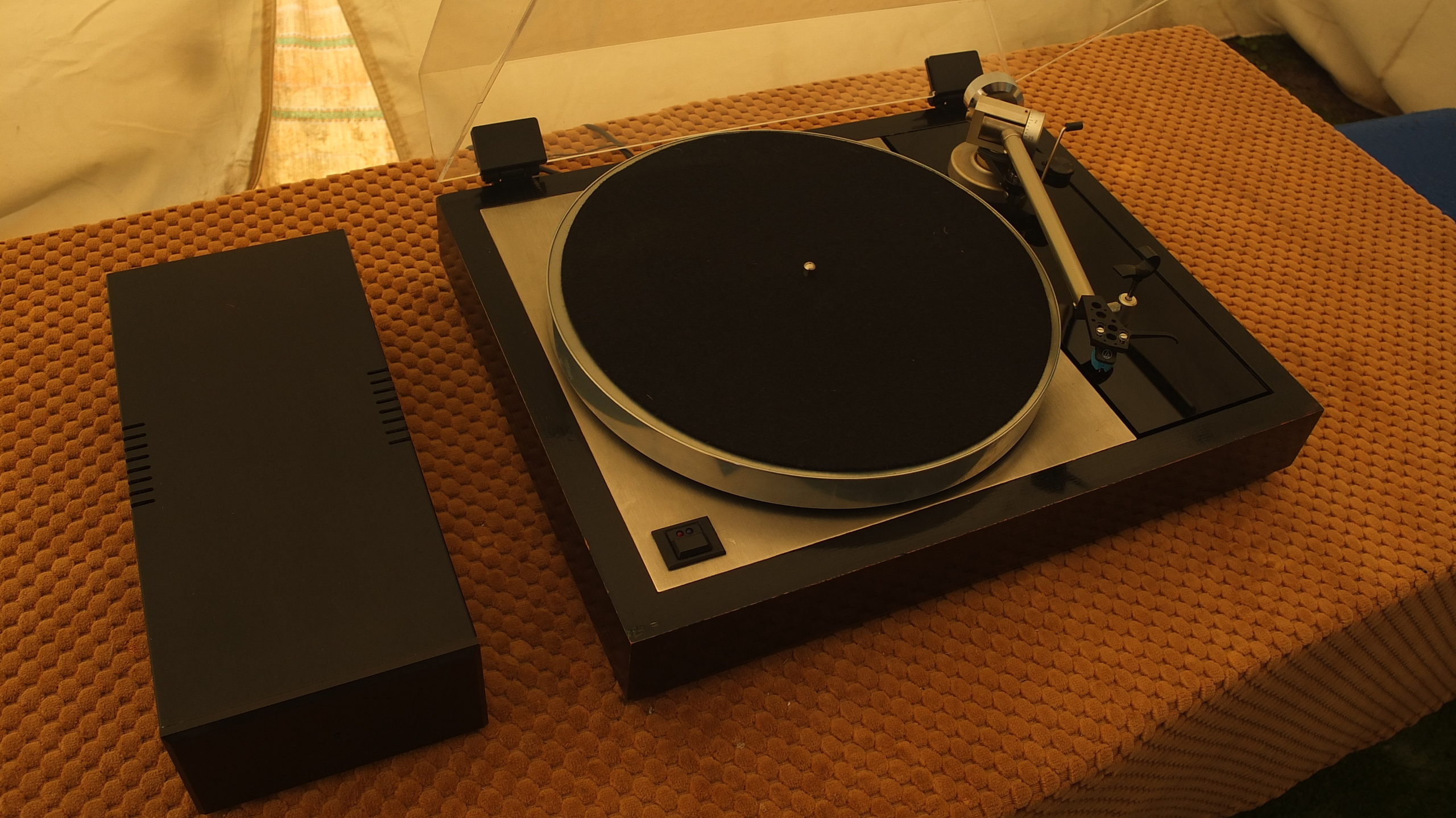 Second hand LP12 with Ittok / Hercules Mose outboard PS with fitted Audio Technica VM 95C cartridge. Deck fully serviced October 2019 by ourselves. Pre Cirkus T/T (s/no: 071025) with acrylic armboard. Original Linn armboard is included in the package. No box. Very good condition. Small chip in corner of lid.
Sale price £1,299
Accuphase C-3850 Pre-Amplifier (ex-dem)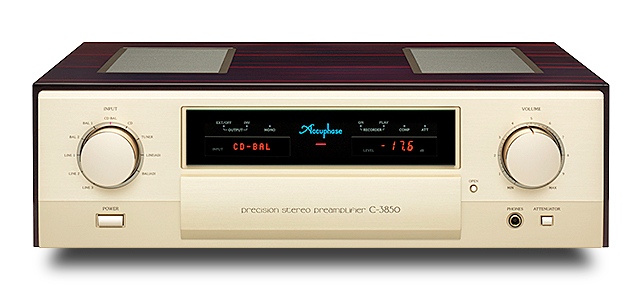 In immaculate condition with 2 year warranty. A unique opportunity to own what is the finest pre-amplifier we have heard to date. Available soon.
Precision Stereo Preamplifier C-3850 continues the challenge and raises the bar even further, bringing together the entire wealth of preamplifier know-how gained by Accuphase over the years. In construction as well as circuit design, it incorporates latest technology realized with components selected through a thorough review process including extended listening tests. The result is an audio instrument that admits no compromise in the pursuit of peerless performance for musical mastery.
The C-3850 features a further evolved version of this principle, called "Balanced AAVA", with two AAVA circuits driven in a parallel balanced configuration. AAVA does not "turn down" the volume in the ordinary sense. Rather, it switches a combination of V-I amplifiers as required in order to directly change the amplifier gain and thereby achieve the desired volume. This revolutionary approach eliminates impedance changes as well as adverse effects from noise and other factors.
The entire path for all signals from the input connectors to the outputs is fully balanced, and signal purity is further elevated by the use of ultimate-quality parts and materials, ensuring electrical characteristics and sonic excellence of the highest order. With its no-holds-barred use of resources, and its bold realization of latest circuit design, the C-3850 is an analog preamplifier that redefines the state of the art and points the way towards the future.
Revolutionary low-noise "Balanced AAVA Volume Control"
High-rigidity, high-accuracy volume knob sensor mechanism
Separate high-efficiency toroidal power transformers for left and right channels
Selectable preamp gain
Fully modular construction with separate left/right units for each amplifier stage
Logic-controlled relays for shortest signal paths
Independent phase selection for each input position
Printed circuit boards made from glass cloth fluorocarbon resin
Massive wood cabinet with natural grain finish
Specifications and design subject to change without notice for improvements.
Sold
Belles 350A V2 Reference (Used)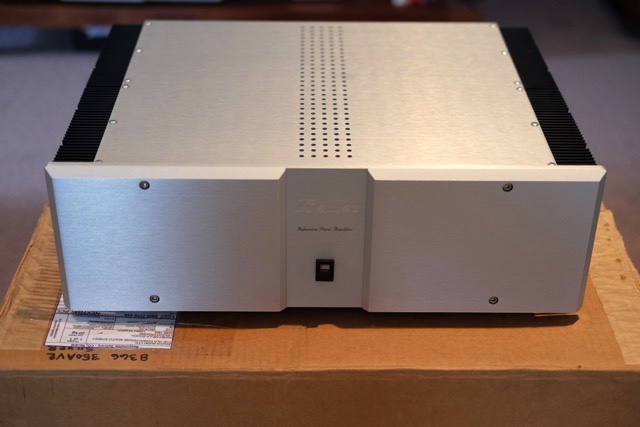 In beautiful condition, boxed.
The Belles 350A V2 Reference power amplifier is a combination that seldom finds itself so beautifully balanced. It is one thing to engineer a product to serve a purpose reliably. It is another to design a piece of audio equipment to perform so beautifully that it stirs the soul. The Belles 350A V2 Reference power amplifier is one of those rare instances where art and science combine to create a soul stirring marvel of musical enjoyment.
With the runaway success of the Version 2 of the 150 reference, Dave Belles set about working his magic on the legendary 350. Using the Belles principles of 'Music first'. The new V2 model takes the 350A to a new level of sophistication, power, delicacy and musicality. Greater insight with improved presence, texture and spatial awareness infuse the music with a sense of realism and listen ability you only find in far more exotic and costly brands.
Now sporting a smaller presence (using the same casework as the new 150 V2) the new 350 V2 uses the new Black Ravioli OEM equipment feet as standard. Making for one serious powerhouse in a very manageable package.
In this mode the amp can deliver 1 kilowatt into 8 ohms. The amplifier can be operated as a stereo amp with RCA jacks only for inputs. In this mode the Belles 350A V2 Reference delivers 250 watts per channel into 8 ohms.
Power: 250 watts per channel at 8 ohms
Power: 500 watts per channel at 4 ohms
Power: 1000 watts per channel at 8 ohms (monoblock setting)
Distortion: THD and IM less than 0.1% rated power
Damping Factor: over 2000
Peak Current: over 64 amperes
Input Sensitivity: 1.98V of rated power
Input Impedance: 50Khz
Hum and Noise: over 100 dB A weighted
Frequency Response: 0.2Hz – 100Khz
Dimensions: 432mm W x 133mm H x 330mm D
Weight: 20Kg
Sale price £2,100
dCS Paganini CD / SACD Transport (used)
This Paganini is in the silver finish, and is in beautiful condition. Paganini Transport is built to the highest specification and features a sleek, solid aluminium fascia, thick aluminium casing, metal buttons and a smooth transport mechanism. Its TEAC Esoteric™ UMK5 drive is robustly constructed and features a metal tray built specially for dCS. All signal processing and electronics in the Transport are designed and developed in-house by dCS.

Paganini Transport upsamples CD data to DSD, transmitting DSD data over the IEEE1394 and Dual AES interface. SACDs are played in their native format and also transmitted over IEEE1394 and Dual AES. Native CD data is available from 4 PCM outputs (2x AES3 and 2x S/PDIF), as is downsampled SACD data.

Paganini Transport is intended to be used with the matching Paganini DAC or any suitable industry-standard DAC. The unit may be run in Master mode or by using the DAC as the system clock. Performance is further enhanced by adding the Paganini Clock to the system.

Original price £9,000  , Sold

Antelope Zodiac Platinum DAC / Voltikus (used)
The Zodiac Platinum DSD DAC supports up to DSD128 (Double-DSD) and 384kHz, 24-bit streaming to a custom-designed, ultra-low jitter USB connection, as well as AES/EBU, S/PDIF, and TOSLINK PCM support.

The DSD features include a unique 256X up-sampling mode where DSD64 and DSD128 are
up-sampled to DSD256, thereby releasing the true potential of DSD – delivering new standards in accuracy, transparency, imaging, and dynamics.

The unit compliments the high-resolution PCM inputs with switchable 64-bit precision 8x linear phase upsampling using a dedicated FPGA and Independent dual DACs per channel to eliminate crosstalk and improve dynamic range and linearity.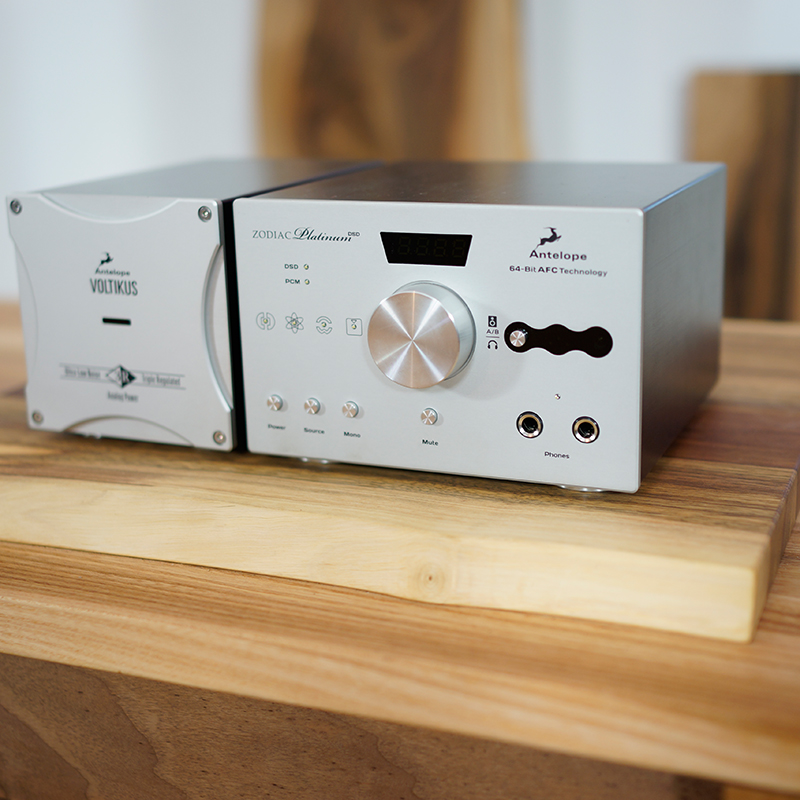 Original price £5,000  , Sold
Spectral DMC-30SS / 2 Reference Pre-amplifier (used)
This unit was sold as a 30SS, subsequently upgraded by Spectral to 30SS/2 specification. This unit is complete, in very good condition with rermote, box and paperwork showing upgrade.
Spectral Audio is a company which was founded on research in high-end preamplifier design and our depth of commitment to the importance of this work runs deep. For this reason, engineering priority has always been placed on development of the most advanced reference preamplifiers possible. The DMC-30 series has occupied a special place among Spectral reference preamps, moving the state-of-the-art steadily forward with a constant evolution of performance innovation and refinement. Now Spectral introduces a new reference preamplifier for the most demanding musical application, the DMC-30SS Studio Standard. The DMC-30SS Studio Standard combines new technology advances from state-of-the-art recording with extreme precision componentry and micro-detailed layout to again redefine the art of preamplifier design.
In previous DMC-30 generations, emphasis on active amplifier development has resulted in major advances in line section refinement, culminating in the unparalleled performance of the SHHA high-speed output modules. Due to the over-capacity and robust design of the original DMC-30, this unstressed platform has required very little improvement to support ever evolving performance in this area. In the DMC-30SS, Spectral engineers return to basic issues of foundation infrastructure with a new 'clear sheet' design. The result is a fresh interpretation of the elegant DMC-30 topology implemented with the most uncompromising new power supplies, circuit layout and control elements ever used in an audio preamp.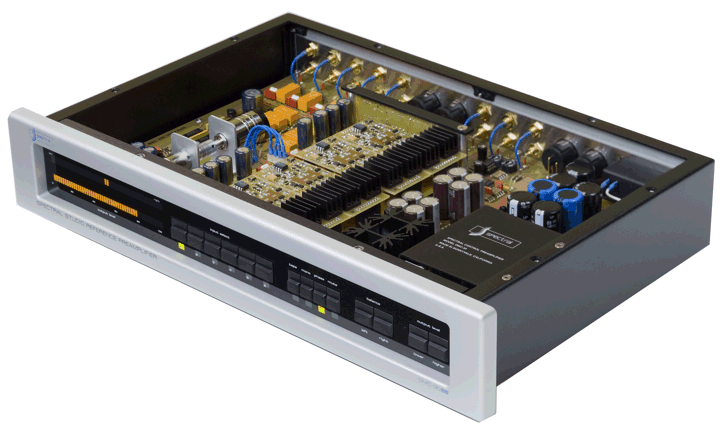 Original price £13,000  , Sold
Audiomica Cainit Dual AES / EBU Cables for dCS (ex Demonstration)
dCS Vivaldi / Scarlatti / Paganini players now support advanced dual AES connection. This results in seriously better sound quality. This pair of cables from Audiomica produce stunning sound quality when used in a dual AES role. For single AES applications, contact us about other cable options.
Current price £870 sale price £499 – save an additional 10%