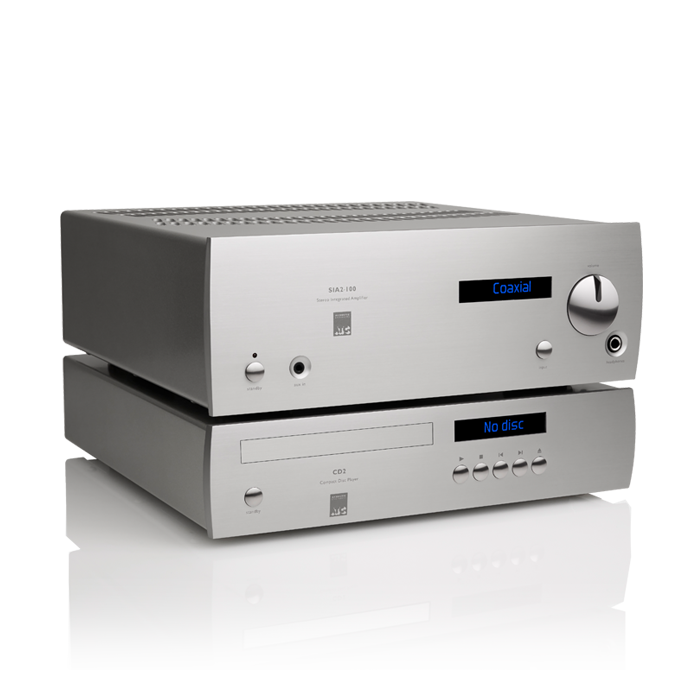 New from ATC is a gorgeous small footprint (2/3 width) integrated amplifier (SIA2-100) and CD Player (CD2), both offering remarkable individual performance for the money.
The integrated amplifier (SIA2) offers two analogue inputs, and 3 digital inputs including USB featuring native DSD256. Offering 100W per channel output, this is a high resolution low distortion amplifier offering great flexibility. The SIA2-100 is priced at £2,500.
The CD is simply stunning, being amongst the best sounding sub £5,000 CD players on the market, which is remarkable as it is priced at £1,500!