A new cost effective modular version of the MusicWorks ReVo has just been launched to cater for small sized equipment.This system works superbly with the Rega Brio / Apollo and new TEAC 501 systems, as well as many other capable small equipment. The ReVo Mini is suitable for use as a floor stand, or as an isolation stand on other furniture.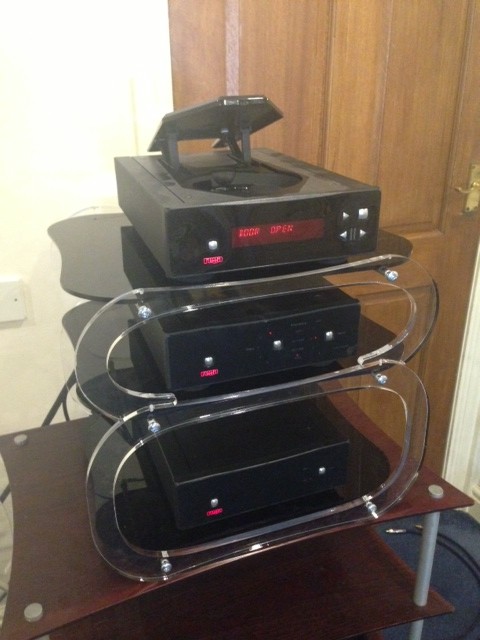 The new ReVo mini is based on the state of the art ReVo table, but simplified, and cost reduced to cater for half / three quarter width equipment. The two tier 'Base module' is priced at £199 in clear acrylic with black shelves. Black and white acrylic versions are available for a 10% premium.
The extension module costs £99, again in clear acrylic with a black shelf, and black and white extension modules are available for £109 each.
As with the full sized ReVo tables, the effect of this isolation needs to be heard to be believed. A money back trial offer is available, contact us on 0161 428 7887, or email through our contacts page.